Welcome to the Bespoke Content Club, a seasonal membership for product based biz ladies who are tired of trying do it all themselves.
Because I know you need curated, created-just-for-you content + strategy for your brand every single month.
YOU DON'T BELIEVE IN ONE SIZE FITS ALL CONTENT OR MARKETING.

ALL THOSE MARKETING TACTICS YOU'VE BEEN LISTENING TO AND THAT ONE INSTAGRAM COURSE YOU ATTEMPTED ARE GETTING YOU NOWHERE SLOWLY.
AND PSSST - YOU NEED MORE THAN JUST INSTAGRAM TO GROW THIS COMPANY OF YOURS INTO A THRIVING, IN-DEMAND BRAND THAT EVEN OPRAH LOVES.
I'VE GOT YOU, LADY.
YOUR BRAND DESERVES IT'S OWN CUSTOM CONTENT AND MARKETING STRATEGY TAILORED TO YOU EVERY SINGLE MONTH.
WE'RE TALKING BEAUTIFUL PHOTOS OF YOUR PRODUCTS CREATED JUST FOR YOU.
WE'RE TALKING CUSTOM CAPTIONS AND COPYWRITING CREATED SOLELY FOR YOUR BRAND AND YOUR BRAND ONLY.
WE'RE TALKING A MARKETING STRATEGY TAILORED JUST FOR YOU EVERY SINGLE MONTH.
WE'RE TALKING ABOUT ACCESS TO YOUR OWN MARKETING GURU SO YOU NEVER HAVE TO RESEARCH YET ANOTHER BLOG ARTICLE AGAIN.
WE'RE TALKING ABOUT A LIFE-CHANGING MOVE FOR YOUR BUSINESS, ONE THAT HELPS YOU FEEL LESS ALONE AND LESS OVERWHELMED EVERY SINGLE WEEK.
READY TO DANCE TOGETHER?
LET'S PLAY A GAME HERE. HOW WOULD IT FEEL IF:
You logged into your Shopify portal in the middle of the day and saw sale after sale? No more wasting precious time constantly checking to see if a sale came in. You can rest easy 'cause you know sales are comin' in on the reg.

There was a steady rate of traffic to your online shop day after day?

You actually had a consistent plan for Instagram, Pinterest, and all the other things you're just haphazardly throwing mud at right now and hoping it turns into glitter?

You had someone by your side who you could turn to for marketing questions, or to run that new idea by, or to help you make sense of the things swirling around in that creative brain of yours?

You had gorgeous, high-quality photographs of your products that were created just for you every single month, like the images below? No more searching through the old Dropbox folders looking for a decent picture that you haven't used 38 times before.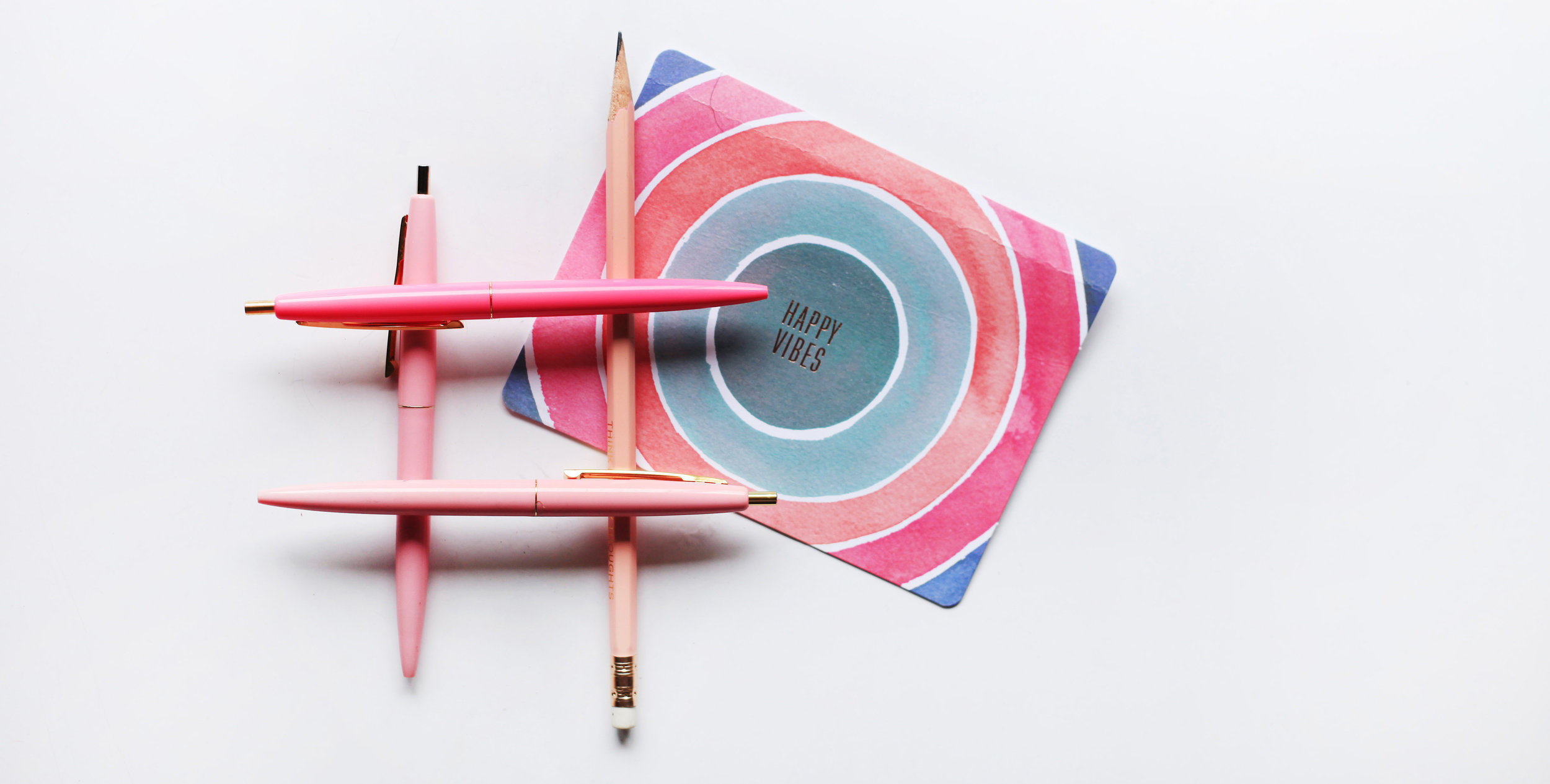 I've created the Bespoke Content Club for YOU.
Because I know you're tired of trying to figure it all out on your own (big ol' hint here - you don't have to. we were put on this earth to help each other).
Because I know you've got orders to fulfill and new product development to get started on already.
You've got wholesale accounts to tend to and oh, yes, you need to update your catalog, too.
Because I know sometimes we just need a bizz bff, a marketing guru, a content creator. Someone to come in, sort the mess in your head, and refine it into the gold it's meant to be.
Because I know a monthly custom photoshoot can get costly time and time again.
Because I know hiring a digital marketing manager is a major expense.
Because I know it's probably been a while since you sent a newsletter to your email list… and actually saw your efforts literally pay off.
And between algorithm changes, almost weekly platform updates and the competition stalking you keep doing, oh yeah and that big 'ol to-do list up there, it's hard to stay on top of it all, let alone come up with new strategies and ideas that actually convert.
We're going to help you create the kind of buzz you deserve, land the wholesale clients you're dreaming of, and attract more customers (the actual paying kind) by creating tailored content and marketing plans for you every single month.
I know how to make your content and your strategy party together like it's 1999. Or 2011. Or 1992. Remember your senior year of college? We're going to recreate that epic party every single month. Just maybe without the string of beads (where did those come from anyway?).

YOU CAN'T AFFORD TO KEEP DOIN' IT THE WAY YOU'RE DOIN' IT.
And I really, really mean that.
It's costing you - costing you energy spent worrying about your growth, costing you sales trying to do it on your own, costing you sanity trying to hack together a thousand different strategies you've gathered from a hundred different sources, costing you time spent scrolling and looking at your competition on Instagram and trying to gain more followers (hint: you do not need a ton of followers on Instagram. I've helped one client have her best year ever (six figures plus) in sales with just 2k followers on Instagram).
You're wasting creative energy, time and money doing it the way you're doing it.
Let's work together - side by side - and within an incredible, supportive, encouraging, fun group to stop the marketing overwhelm and get back to the reason you started this business in the first place.
Ready?
WANT MORE DEETS? I GOTCHA.
MONTHLY CUSTOM PHOTOGRAPHY
Each month we'll work together to determine the products you want photographed.
You'll receive professionally styled, edited, and uncropped high-resolution photos each month that were created JUST FOR YOU!
And image rights? You get 'em. You can use the images on social media, your website/blog, your catalog, publication submissions - literally wherever ya need a good photo of your brilliant goods.
Not only do you now have a multitude of stunning images ready for you to use every week, but we'll also show you how to make the most of your new images. Submitting to publications? Easy with your new photos. Creating Stories or newsletter graphics? Doneeeeezo. Your brand image is about to get elevated and the best part? All you have to do is mail your goods off to the studio each month.
Peep a small example of custom photography right here.
MONTHLY CUSTOM CAPTIONS AND COPYWRITING
Yep, you've asked for it so I'm delivering it! Each month you'll receive personalized captions and copywriting for each custom photo you receive. This has been THE most requested need of yours and now I'm putting my copywriting skills to good use for YOU every single month. We're about to end the Instagram paralysis - boo yaaaaaa!

MONTHLY CONTENT CALENDAR AND STRATEGY
I'll provide you with a monthly Instagram Content Calendar and guide that will carry you through the month with a solid strategy and plan in place. You and I both know, Instagram is a'changin' (or ya know, already has, like 108,000 times already). And when things change, so should your plan. We'll work together to tailor the Content Calendar and monthly strategy to work in your favor.

MONTHLY EMAIL CAMPAIGN STRATEGY
There is something I love almost as much as I love Starbucks iced green tea (unsweetened, no water, light ice, please), and that's email newsletters for the small business owner. If you've been relying solely on Instagram or your mama's book club to generate leads and sales, we're going to change that. Each month I'll provide you with custom, created just for you, email campaign ideas + subject lines that actually convert.

COACHING CALL OPPORTUNITIES
Sometimes it helps to talk it out. Sometimes it helps to listen. Oftentimes it helps to do both. We'll gather together as a group during these surprise pop-up coaching calls, where you have the opportunity to be in the hot seat and ask those questions you're struggling with or talk through that big idea of yours. Once a season you'll also have the opportunity for further 1on1 coaching. Hello personalized attention and help!

MONTHLY CURATED & IN DEPTH DOSSIER + PLAN OF ACTION
Each month we'll cover a new topic related to digital marketing and all things business in a highly curated and in depth online Dossier.
We'll get our learn on and will dive deep into a specific topic each month with a guest expert also contributing their knowledge. And then I'll make sure you're actually putting to use what ya learned with a little bit of homework (the fun kind, I promise), accountability, and action pans.. No more hoarding information in your overloaded brain.
Who said learning (and DOING - that's the key!) isn't fun?!

MARKETING GUIDES + RESOURCES
My approach to Instagram marketing, how to make influencer marketing make sense for your brand, a list of national holidays so margarita day never catches you off guard again, my most trusted resources - you get all of it and then some in this constantly updated library of goodies.

PRIVATE FACEBOOK GROUP - AKA A THINKTANK OF AWESOMENESS
Listen, dear one, you really weren't meant to go at all of this alone. On your own, sleevin' cards, earbuds in your dainty little ears, tucked away in the corner with your thoughts. Nope, you really weren't. And until we all hop on a plane together and sip daiquiris by the pool in Palm Springs, the private (BCC, yo - get it? come on, tell me you get it), members only Facebook group will act as your electronic hangout of choice. We'll gather together here daily to support each other, provide feedback on new product ideas, ask each other what the other one is making for dinner that night (what? I can't be the only one who eats the same things all. the. time.), etc. Don't underestimate the power of a good thinktank group.

BONUSES
Throughout your season of membership, I'll throw in some extra bonuses, just cause I like ya. Extra photos one month? Heck yes. A pop up coaching call? Yes, please. Snail mail even? Yup. It's like when you find that twenty dollars in your old coat pocket from last winter. Who doesn't love some extra surprise goodies?

WHO IS YOUR NEW PHOTOGRAPHER & MARKETING GURU?
That would be me - hi, I'm Allie.
Some people call me mama (two cute new little baby twins, gosh dang are they CUTE). Some people call me brilliant (husbands sure are nice sometimes, aren't they?). Some people call me hardworking (learned it from my own mama and papa bear). Some people call me fun and good with a camera and some say I'm extra good with words. You can call me all of that (just maybe not mama), but I hope you'll soon call me your own photographer, your own copywriter, your own marketing bff, and your own social media secret weapon
I work one-on-one with product based small business owners to create their content, manage their marketing and social media accounts, and help generate more revenue and less pressure on their big brave shoulders.
In the last year, I've helped just five clients generate over 1.5 million dollars in sales. I've helped one clientfriend (that's what I like to call 'em - clientfriends. because they're much more to me than just a 'client'.) increase their wholesale revenue by 265% within five months of working together (and with less than 5k followers on Instagram). Within two months of our time together, I helped another clientfriend increase their sales by 1, 161%. Yep, that's over one thousand percent, babycakes.
I love what I do and the small business owners I get to work with. It's an honor to walk beside you on this journey where your heart meets your business, and I'm truly so excited to get to know you more inside the Bespoke Content Club.

I WANNA BE A PART OF THE CLUB!
YESSSSS. Yes, you do.




GOT QUESTIONS? HERE ARE SOME ANSWERS.
How does the custom photography portion of the membership work?
Oh, glad you asked, Felicia. As a professionally educated photographer (holllaaaa to all my fellow SCAD grads!) and in a world where we scroll, scroll, scroll, I believe your content is the key to getting that first impression. And it's key to keeping 'em hanging out with you on social media, too. I'll help you put your best foot forward with custom photography every single month. Here's how it works:
You mail your goods that you want photographed that month to the studio

Your product gets professionally styled and photographed by yours truly and styled by an incredible photo stylist partner of mine

Unedited, un-cropped, high-resolution images are delivered to you via Dropbox (the final number depends on the membership package you choose)

You get the image rights to the photos and can use them however your big ol' heart desires. Catalog, social media, website, print publications, billboards (don't you want a massive, flashing billboard in Times Square? No?), etc.
Let's think about something for a jiffy bit. What do you look at when you're scrolling Instagram while standing in line at the grocery store (you impatient thing, you)? Photos. What are your customers looking at while on Pinterest? Photos, obviously. How do the editors of Oprah's Favorite Things find their next picks? They see photos that stop them in their scroll.
If you're putting out mediocre, so-so, ehhhh type of photos and content, then WHAT ARE YOU DOING! You cannot afford to put out so-so photos of your goods and expect those dream customers of yours (ya know, the ones who actually purchase. and then purchase again. and again. oh, and have told their aunt Sally + their bff Sue about your company) to leave the app they're so engrossed in to navigate over to your website. Your mediocre photos are costing you money. Can you tell I'm "whoa lady" passionate about this one?



How does the custom copywriting portion of the membership work?
OHH WRITING! Perhaps one of my most favorite things in the entire world. Please listen (or read) carefully to me here: Words have the most power.
They have the power to connect, they have the power to make a complete stranger across the country feel like she knows you just by reading what you wrote through the phone she holds in her hand. Words cause people to move, to create change in their lives and their families, to stand up for their health or their beliefs or their heart. Words can help her feel less alone and finally understood. Words can heal and they can help and they matter. Words bring you and your brand and your products off of and out of a screen and to life (or, well, they should, and they will within the content club).
BUT! I know and have heard from so many of you that writing is not your thing. Opening up Instagram or your planning app and seeing that blinking cursor staring back at you creates that familiar pit in your stomach and the dread in your entire body. It takes you waaaay, way, way too long just to craft one single Instagram post, and when you do finally write something out, it feels stiff and so not like your brand. I get this. I get this 100%.
So we're about to change that. We're going to take this huge weekly chore totally off of your shoulders by providing you with completely custom captions and copywriting every single month. Don't you feel lighter and relieved already?



Why 8-12 photos?
Because, girl. I'm the boss. But you're the boss too - and that's why I can't do it all for you. 8 photos is almost one third of your month's content. 12 photos a month averages 3 posts to Instagram a week. That could be your entire month's content. I want you to take the knowledge you receive from our insane-in-the-membrane group and your membership to the club and apply it to your brand and business. This way you can build on it, and make it even better than just I or just you can do on our own. Team work, baby.
Can I see some examples of your photography?
Sure thing, buttercup. Peep some examples here.



Okay, is this a course? Or is it a training? A membership? A mastermind? What is this?
It's the best of all of those rolled into one. I think by definition they call that a "hybrid."

Can I add on extra photos each month?
What do I look like, the grumpy lunch lady? If you're a member of the club, there are options for additional add-ons each month. Like yes, extra photos. You'll find the details for monthly add-on options inside the club.



Why can I not sign up month-to-month for the club?
Because I believe you've got more work to do than a month's worth. I want you to be serious about your commitment to your business and to the club. I want you to show up, put the tailored strategies to work, utilize all of the resources available to you, take advantage of the Facebook group and pop-up coaching calls, and lots more. The content club isn't for picker-arounders or nosey nancys. It's for those that are serious about making headway, growing revenue, connecting with their audience and creating a dream life in business. Is that you?

When you join the club, you'll have access for an entire season. That's three months of custom content created just for you. Three months of tailored marketing plans, resources, education, accountability, custom content, and so dang much more.

Once the season is up, you'll have the option to continue your membership or take a graceful stage left exit. Current members need not reapply - once you're in, you're in.




Why do I have to apply?
Due to the nature of the club being tailored for each brand, space is limited. While I wish I could help 30,308 of y'all, I believe the magic happens when we truly get to know each other, truly support each other, and work together to create the kind of transformation you're in need of.
Wouldn't it be more awesome to see The Beatles perform with eleven of your friends rather than the whole city of London? I think so, too.




I NEEEEEED TO BE PART OF THE BESPOKE CONTENT CLUB!
Well, heck yes you do!
Doors to the club are closed now but will reopen later this fall for the Winter Season.
WORD ON THE STREET
"I feel way more confident about email marketing now. I've already started thinking about how to implement this for my calligraphy business in the future, and I just overall find the topic more approachable. I have only sent a few emails, but they've all led to sales, which is awesome. You are super easy to work with and it always felt like I was a priority to you. You are a light of a human being and I'm so thankful." -Jessica McSweeney



"Working with Allie is a highlight of daily business. She is extremely talented, so so nice you can't believe it, and she TAKES AWAY the burden of having to come up with content! And she does the PHOTO SHOOTS!!!! And the words... pretty much everything you don't have time for, and she does it incredibly well. Also, she gets to know you so much you feel like she's right there with you." -Jenni Laundon



"Allie has allowed me to get back to the roots of why I started my business. Rather than being overwhelmed with developing new content, knowing what to post each day and when, Allie has taken the guesswork... truly all of the work... out of the equation. Our following on social media has grown, our sales are increasing, we use newsletters now, it's incredible. I cannot recommend Allie and her services enough. She truly understands the heart of my business and how to share it with the world. I truly could not do business without her!" -Meg Sutton






You've got a couple of options to join us inside the Bespoke Content Club.
Whether you feel like you simply need some custom content and photos each month, or you dread the blinking cursor each time you open up Instagram and blank on what to type, or you need 1 on 1 accountability and check-ins to talk through the ideas swirling around inside that big brilliant brain of yours, there's a track inside the club created specifically for you.

Classified - a blend of the best - custom photography and a bit of custom copywriting for your brand every single month.
Top Secret - the easiest and most affordable way to have a totally custom marketing strategy done for you each and every month.



Take your pick below:
CLASSIFIED
- 8 custom photos each month
- Personalized captions & copywriting for half (4) of your custom photos
- Customized Email Marketing Strategies + Subject Lines - 1 per month
- Monthly Instagram Content Calendar
- Monthly Curated Digital Marketing Dossier + Action Plan
- Access to the VHC marketing
framework & resource guides
- Private Facebook Community /
ThinkTank of Awesomeness
- Special Bonuses + Surprises
$625/month
TOP SECRET
- 10 custom photos each month
- Personalized captions & copywriting (10) for each custom photo
- Customized Email Marketing Strategies + Subject Lines - 1 per month
- Monthly Instagram Content Calendar
- Monthly Curated Digital Marketing Dossier + Action Plan
- Access to the VHC marketing
framework & resource guides
- Private Facebook Community /
ThinkTank of Awesomeness
- Special Bonuses + Surprises
$750/month